Handmade Cold Process Soaps and Skincare, created in small batches in rural West Wiltshire
All of our products are designed and made by Medical Herbalist, Cat Lannin at her studio near Bradford on Avon.  Products are free from parabens, SLS, SLES, propylene glycol and petroleum derivatives.
Enter our online shop to browse a range of soaps, hand & foot creams, face moisturisers and our ever popular felted soaps.
Free UK delivery on orders of £35 and over.  (p&p is £3.50 on orders below £35) 
Please allow 3-5 working days for orders to be despatched.

Visit our Etsy shop - www.herbalharmonyuk.etsy.com

USE DISCOUNT CODE 'CORONATION' FOR 20% OFF YOUR ORDER BETWEEN 5TH MAY UNTIL 8TH MAY 2023
Soapmaking Workshops
Learn to make your own Traditional Cold Process Soaps at the regular Soapmaking classes, held at various venues around Dorset, Wiltshire and Bath.
During the class you'll learn about the soapmaking method & ingredients, watch a live demonstration and then each person makes 2 batches of different soap to take home (1.2kg/approx. 10 bars) plus a detailed handout.
Over 16s only.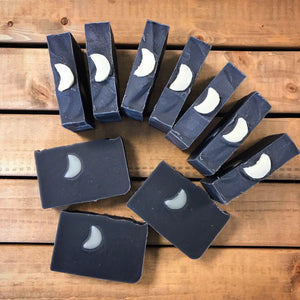 Seasonal Soaps
Check out the latest seasonal soaps
Felted Soaps
Felted soaps are a soap and flannel in one!  They are longer lasting, gently exfoliating and help prevent sogginess in the soapdish.  Here at Herbal Harmony, I make a range of different felted soaps, from natural undyed wool to colourful ones with needle-felted pictures on.  They make unique gifts for friends, family and kids.